Hi there! I'm so excited to be a part of the second product swap hosted by Jessica at Mrs. Stanford's Class. She has teamed up lots of teacher bloggers who are reviewing each other's store products so you can see them in detail. Click the picture below to see all swap posts!
Today I am reviewing a product created by Jana at Thinking Out Loud. She is a Master Teacher and is involved in TAP at her school district. Click below to see her amazing blog!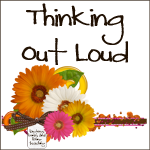 Jana is reviewing my One Smart Cookie! math product on her blog, while I am reviewing her I Can Make Ten! product. You can click on the pictures below to see descriptions of the items in our stores.
I Can Make Ten! has four activities that introduce students to the concept of making ten in a variety of ways and is aligned with K/1 Common Core Standards.
As you will see, my husband was my student since I'm on Fall Break. He was my somewhat enthusiastic first grade student. I even got him to wear his reading glasses so he would look studious. What a sport!
The first activity is all about finding different ways to make ten. Each student is provided with a bag of 10 Unifix cubes or other counters and one recording sheet. The students divide their cubes into two groups and color the tens stick on their recording sheets two different colors to represent each number in the group. They then write a number sentence to match the picture. There are two recording sheets that can be used depending on the grade level and proficiency of the students you are working with at the time.
The next game is played using the same rules as Memory. Students use dot cards or numbers cards (we used both) to play and whomever gets the most pairs that add up to ten wins the game.
Note to self: Reprint the cards on card stock so students (like this one) can't see through them and cheat their way through the game.
The third activity is fun because you place objects in bags and students have to figure out how many more they need to make ten. As you know, food is always the most popular item. My "student" was told he would get to munch on M&M's and Fruit Loops if he continued to participate in this review without showing any reluctance.
The last activity involves working through word problems. I really like that Jana gave options when creating this one because students can record predetermined addends or come up with their own. They can also leave out an addend and record a sum, which means they have to find the missing addend. It's the teacher's choice! This was proved to be more challenging for the "student" with the MA in Engineering. He was thinking hard, people!
Finally, M&M's were given as a reward and all was good again in the world of a first grader.
Overall, this is a well thought out product and I would absolutely recommend it to anyone teaching basic addition/subtraction concepts. Students will love it!
Bonus!
Jana and I are teaming up for a giveaway! If you would like a chance to win Jana's
I Can Make Ten!
and my
You're One Smart Cookie!
products, enter below.
THREE
people will win both products! Also, everything in my store is on sale for the next few days, so start shopping!
a Rafflecopter giveaway