Hi there! I am so excited to go to work tomorrow, which is not how I typically feel at ten o'clock each night. But how can I not be excited when tomorrow is 12-12-12
and
it is our Wacky Tacky Winter Wear Day? OK, I'm not that excited about walking around in a heinous outfit all day, but I'm trying to get into the spirit since I have to participate in a staff photo first thing in the morning. Go big or go home, right?
To be perfectly honest, I'm not sure how much my students and I are going to accomplish on 12-12-12 because the ideas are endless. It's the perfect time to read
The Baker's Dozen,
collect/sort items in groups of 12's (egg cartons, anyone?), and find 12 nouns, verbs, and adjectives in our reading books. We will also do a cheer at 12:00 before we go out for lunch. Anyone have a clever idea for that one?
Here are a couple of posts I found tonight from fellow bloggers. If you didn't realize that tomorrow is a special day until now (I completely understand), check out the blogs below for some ideas: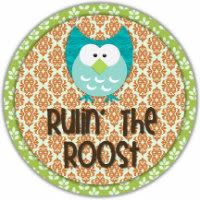 The ideas are great and very easy to implement if you are in a hurry to prep them. Have fun!
I also am posting my new Gingerbread Contraction product. It's a mini unit (15 pages) that won't use up all of your ink, but it has instructions and materials to do three different activities using one set of contraction cards. There is an extra practice worksheet in there as well. I love the graphics I bought for the product and am using them for other projects in my classroom. Click on the image below to see it at my store.
Have a great time with your students on 12-12-12 and remember that a similar date will not occur again for 89 years. Pretty cool, huh?