Welcome to the Bright Ideas Blog Hop! It doesn't matter where you start because this linky is circular. You will end up back at the beginning after visiting each blog. If you don't want to visit all blogs, you can choose the topics you want to read by viewing the links at the end of this post. Thanks for visiting!
Keeping track of paperwork is an issue for us all! When I started teaching, I began to glue check off sheets to a manilla envelope, laminate it, score the opening with a pair of scissors, and voila! A perfect place to store important papers. I used it to check off who turned in field trip permission slips, emergency forms, reading logs, etc. by simply gluing a list of student names onto one side and laminating the envelope. It was great to be able to write on it with an overhead projector pen and then wipe it off when finished.
It evolved into much more. Here is an example of my field trip folders that parents bring with them on trips:
These puppies have been around for sixteen years and are still going strong!
I began to use these manilla folders to store worksheets and activities that students could complete for extra practice when they finished their work. I line new ones up each month on my whiteboard edge and students love choosing activities if they have extra time. I never have to worry about losing the master because it's on the envelope!
Two years ago I realized that I could eliminate the need to laminate folders if I purchased these fine folders on Amazon or my local office supply store:
These are amazingly helpful!
I also use them to collect work from students. I can keep track of who turned in paperwork that way. I love this system!
Thanks for reading my bright idea post! The next bright idea is from Tanya at A+ Firsties. She has a great post about guided writing journals. Check it out!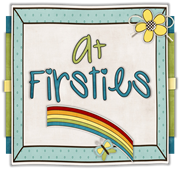 You can also search by topic using the link ups below and move along to any other blog in the blog hop!
Thanks again for visiting my blog!